| | |
| --- | --- |
| Product Name | Manual Pulse Generator/CNC Manual hand wheel |
| Material | PA  ABS Metal |
| Resolution | 25 Pulse normally 100 Pulse |
| Working Voltage | 5V 12V 24V |
| Output | Differential; unidirectional. NPN PNP |
| Product compatibility | Compatible with imported and domestic systems and PLC |
| Installation mode | Wiring and plug |
| Feature | Full inspection of products, comprehensive upgrading of product quality, installation support technology, various plugs, imported components, pulse stability and long service life |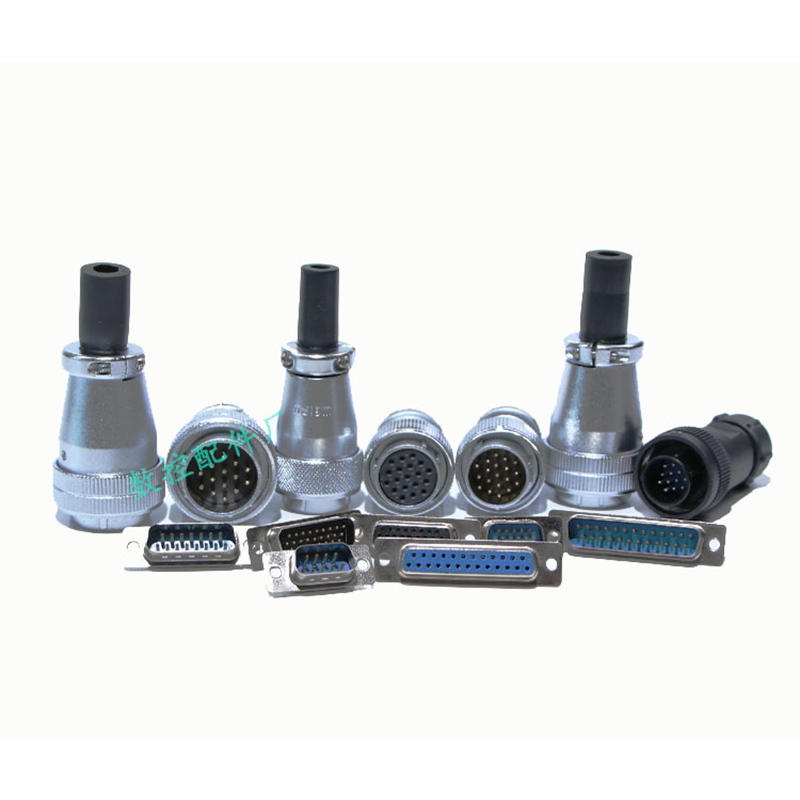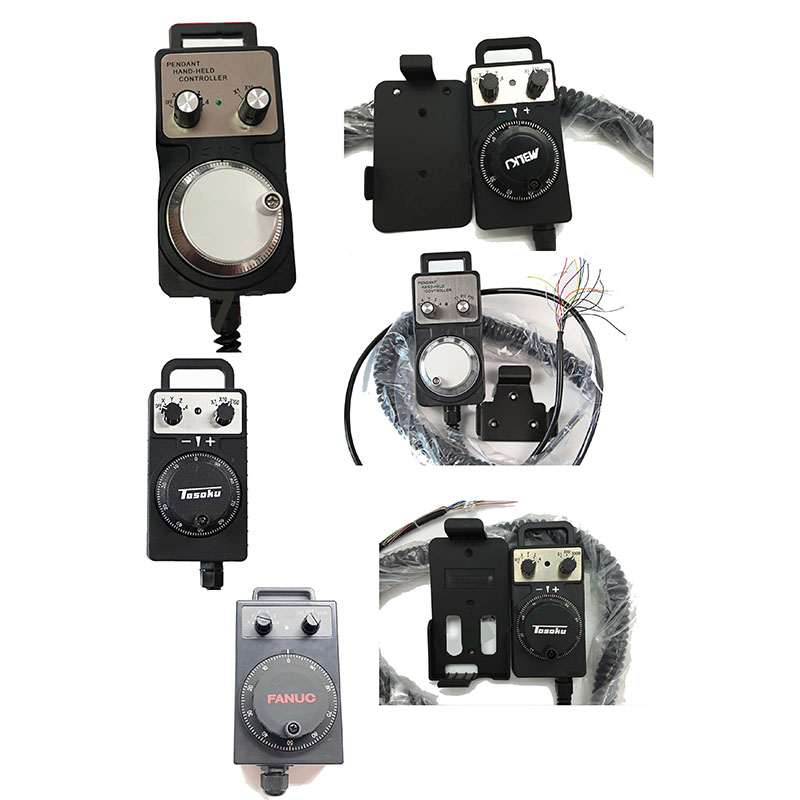 1. Pulse integrated design, good appearance, clear font, imported components, no loss of pulse, long service life.
2. With emergency stop measurement and control support, all components are imported brands.
3. There is a definition drawing and anti-skid pad on the back, and the wear-resistant pad is inlaid with strong magnetic inside to facilitate adsorption on the machine.
(Note that the unconnected wires must be cut out of bare copper and wrapped separately. Do not touch other wires, components and shells to avoid short circuit.)
1. The positive and negative lines of the encoder cannot be connected reversely. If the voltage is too high, it will burn out. It is usually 5V. For some systems, such as Mitsubishi, 12V and PLC, 24V. The specific voltage is connected according to the voltage confirmed during purchase.
2. Com point is the common point of handwheel switch, which must be connected, otherwise the switch cannot work normally.
3. The hand wheel shall be handled with care, and it is easy to be damaged by collision. Do not use too much force to rotate the code plate and switch, so as not to affect the service life.
4. When there is no a -, b-signal, the hand wheel indicator is not connected to power supply DC 5-24v.
5. Mitsubishi has no a -, b-signals, PLC has no a -, 8-signals and is not connected.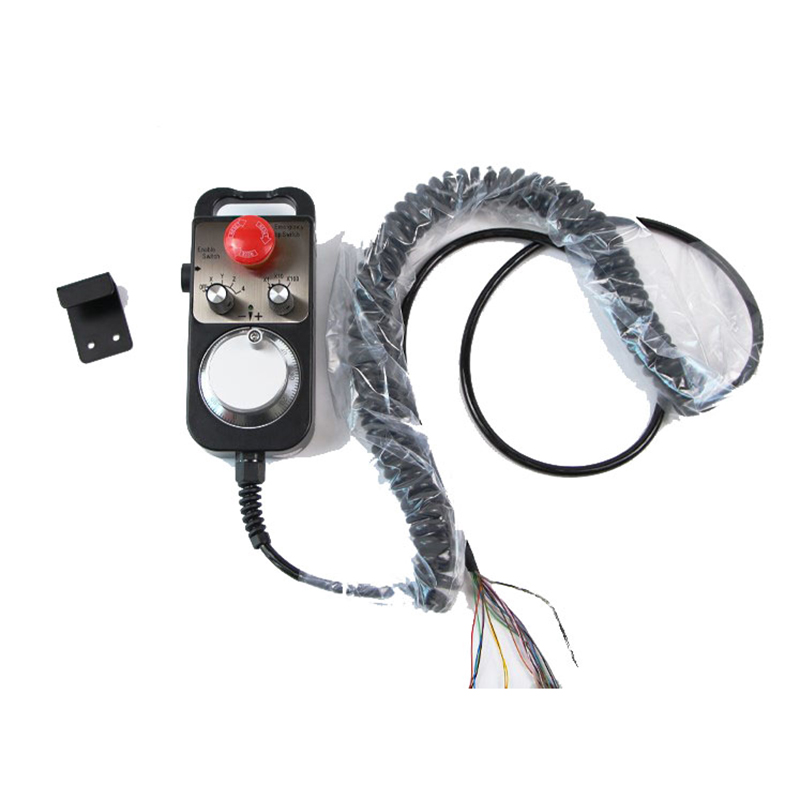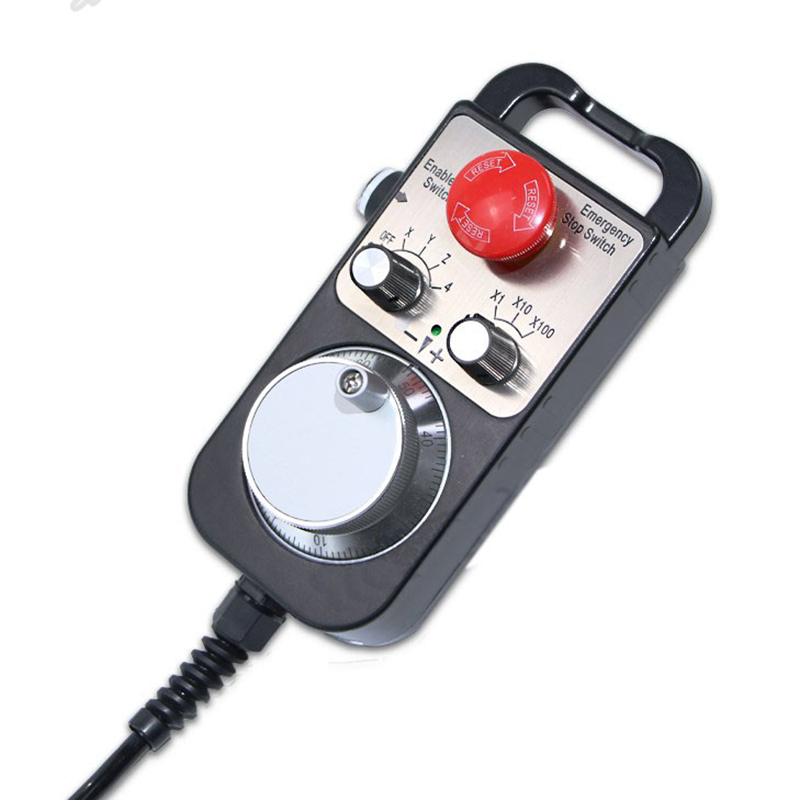 No

Wire color

Signal

Function

No.

Wire color

Signal

Function

Hand wheel

Red

VCC

Pulse positive voltage

Axis selector Switch

Pink

5

5 Axis

Black

OV

Pulse negative voltage

Magnification switch

Pink+Black

6

6 Axis

Green

A

Phase A

Grey

X1

Select 1 for magnification

White

B

Phase B

Grey+Black

X10

Select 10 for magnification

Purple

A-

Phase A inversion

Orange

X100

Select 100 for magnification

Purple +black

B-

Phase B inversion

Emergency stop switch

Blue

C

Emergency stop C

Axis selector Switch

Yellow

X

X Axis

Blue+black

NC

Emergency stop NC

Yellow+Black

Y

Y Axis

Work indicator

Green+black

LED+

Indicator positive voltage

Brown

Z

Z Axis

White+black

LED-

Indicator negative voltage

Brown+Balck

4

4 Axis

Working end

Orange+black

COM

Switch input common point