| | |
| --- | --- |
| Model No. | 1000DX |
| Control mode | vertical |
| Suitable for | the X axis of the milling machine is installed with a standard hole diameter of 16MM. If your milling machine screw is not 16MM, please process it. |
| Motor | 180W, 50Hz/60Hz |
| Motor input voltage | 380V/220V/415V |
| Speed range(r/min) | 3,12,24,36,205 |
| Torque range | 5.6-225N.M |
| N. W. | 12KG G.W.:13KG |
| Noise | ≤ 50 dB |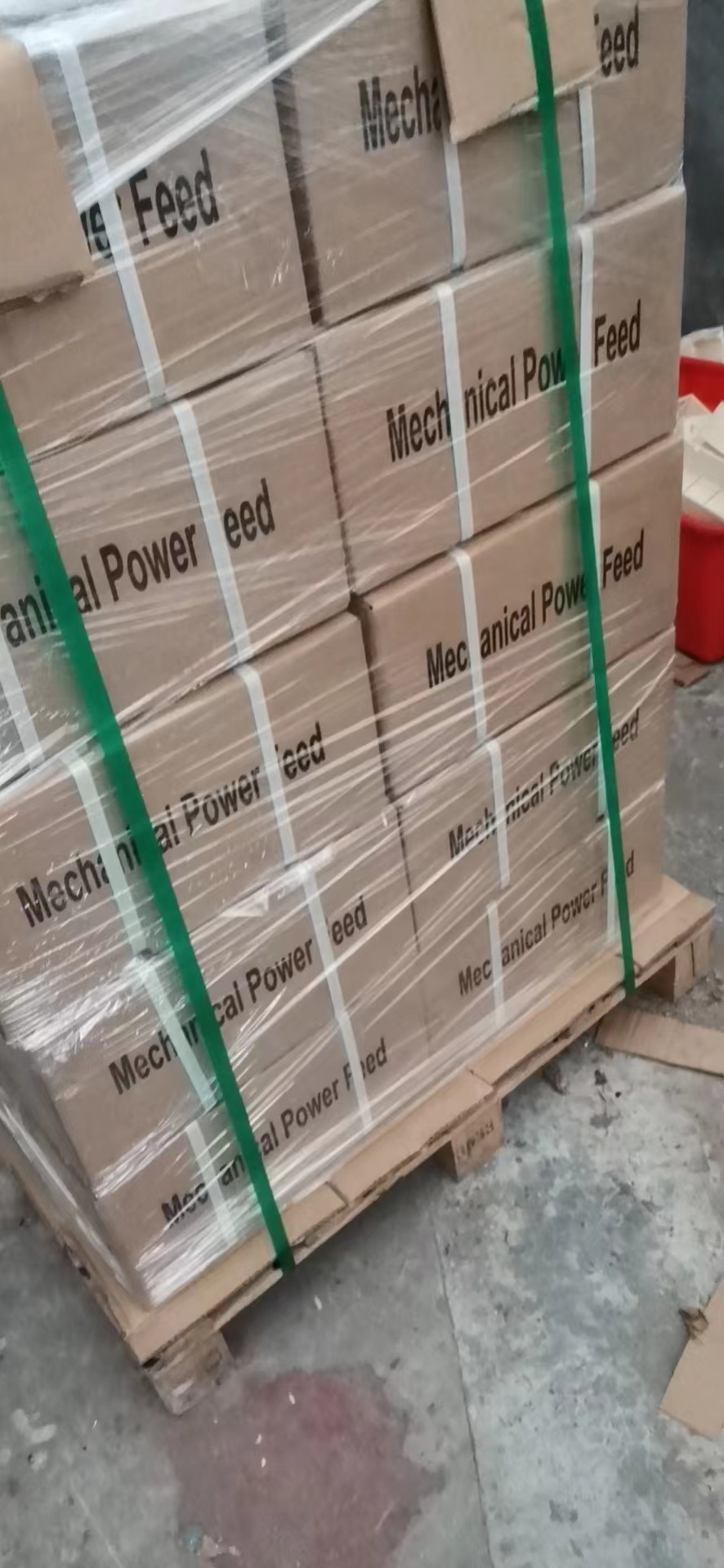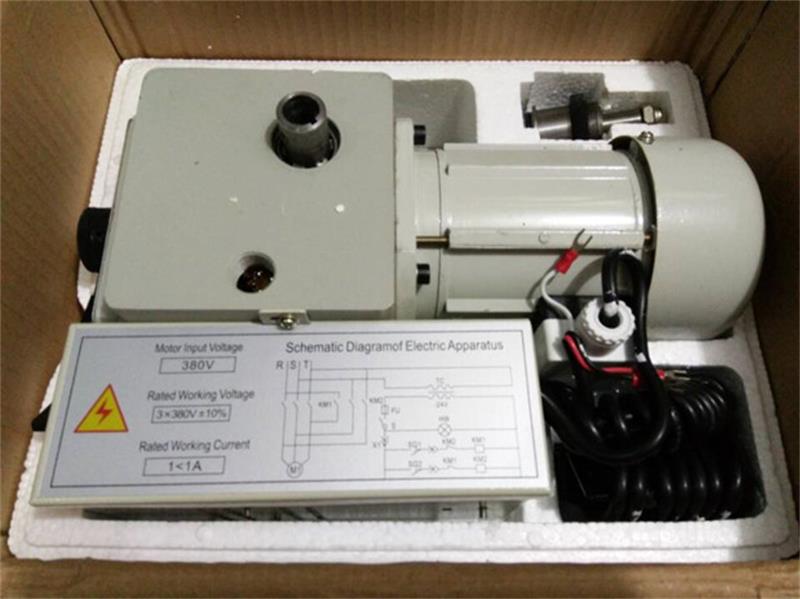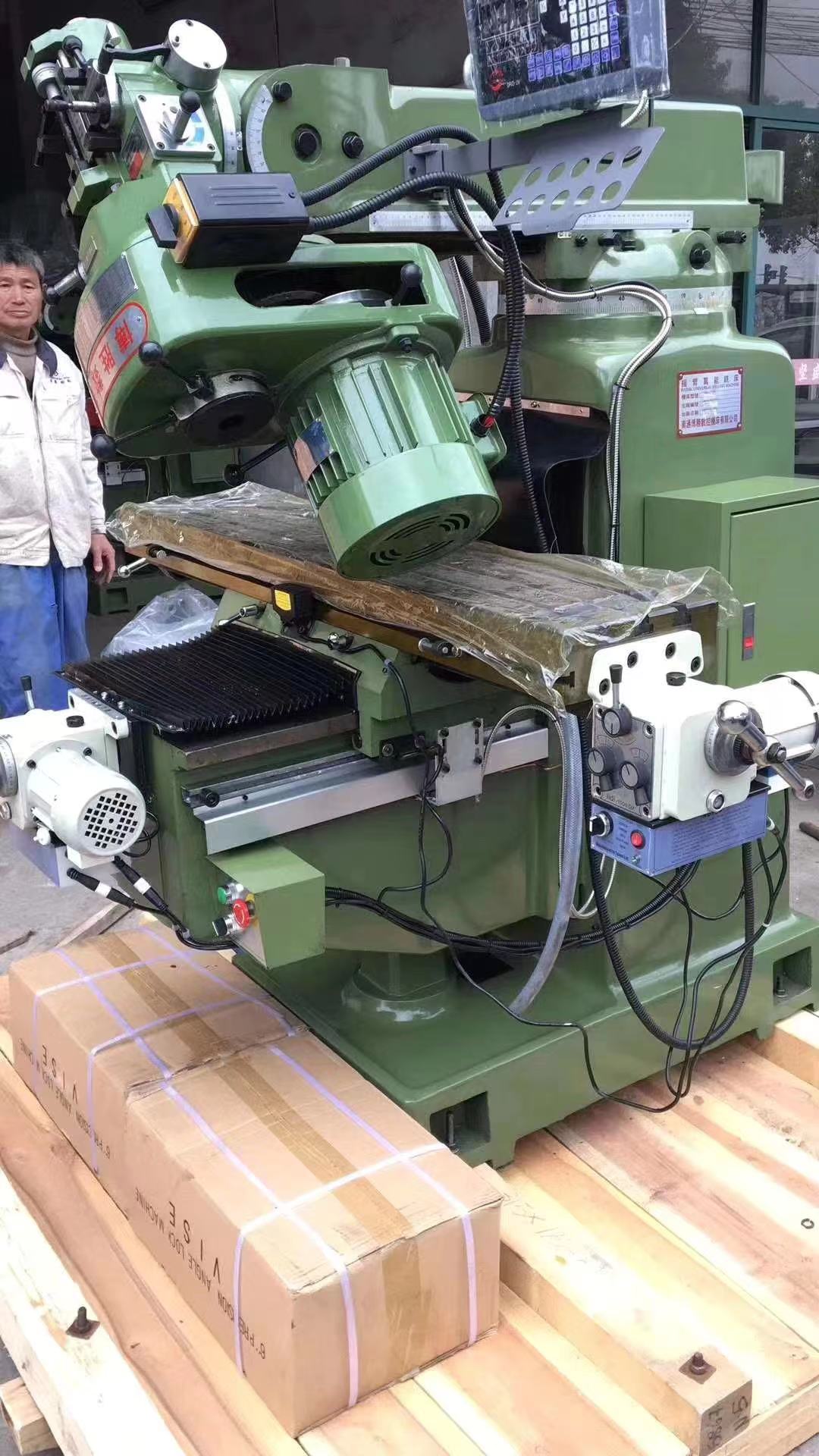 1. Mechanical structure, strong torque.
It breaks through the structure of traditional POWER TABLE FEET, adopts mechanical gear transmission, has strong torque, can withstand fast cutter feed, and has stable speed.
2.

Strong transmission power.
1/2HP motor drive is adopted, and the load is superior to the traditional POWER TABLE FEET.
3.

Electrical protection.
Equipped with electric control box, it can protect the motor from damage due to overload and ensure the life of the motor

.
4.

Easy installation.
The user can install it on the milling machine without special technology and affecting the accuracy of the machine.
5.

Overload safety tripping device.
The gear box is equipped with an overload safety clutch device to protect the gears in the gear box, with a long service life.
6.

Low noise, strong lubrication.
The gear box adopts oil immersion lubrication, which ensures smooth gear transmission, low noise and strong lubrication.
7.

5 kinds of feed speed, suitable for various processing conditions.
Feed 3MM, 12MM, 24MM, 36MM, 205MM per minute, and provide various processing conditions; In addition, the fast advance/retreat is 205mm/min, which can save the idle time of tool feed and make the workbench run to the starting point of processing quickly.
8.

The action is light and does not hinder the working stroke.
The gearbox is small in size and does not interfere with the working stroke. It can be fed manually to directly drive the guide screw of the milling machine. It is not driven by the gear in the gearbox and feels light.