(Product Model)

Tapping Capacity

Spindle Speed

Tapping Accuracy

Working Radius

Power

Type

Power rating

Operation Interface

Iron  

Aluminum

Steel

MOY-D0612N

M2-M6

M2-M6

M2-M5

0-1500r/min

 

 

 

 

HD touch screen

MOY-D0812N

M2-M8

M2-M8

M2-M6

0-800r/min

Pass go-no go gauges

1200MM

220V

(AC)

600W

MOY-D1012N

M2-M10

M2-M10

M2-M10

0-500r/min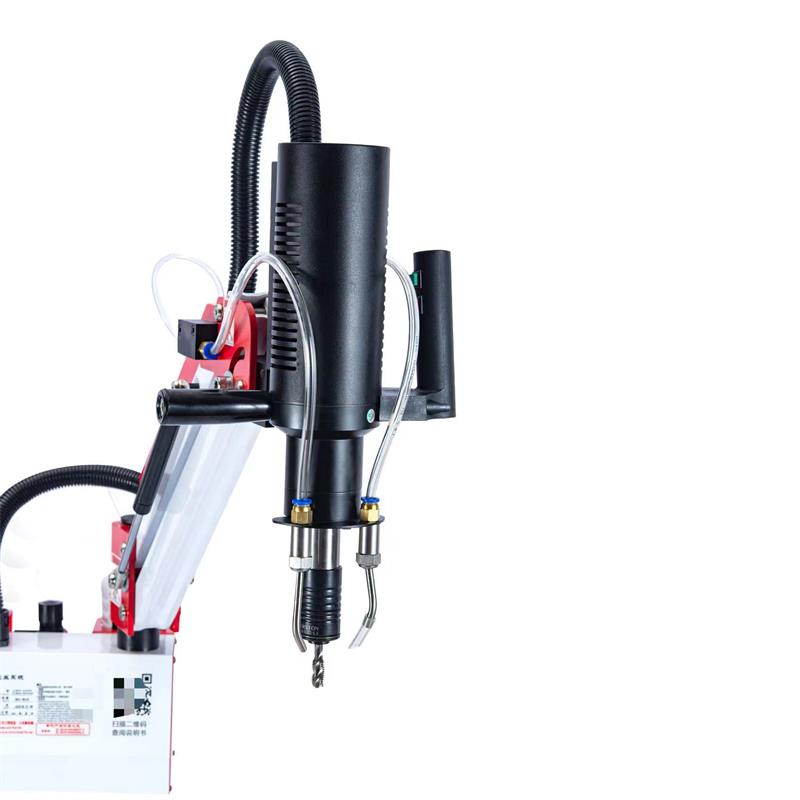 1.High tapping efficiency to spare manual work for adding oil and blowing scraps, 150% efficiency than previous edition;
2.Improving tapping working life, blowing scraps when pull back so as to keep the lubrication state of tapping, and the cooling function could help to keep screw taps in a low temperature, which cold adding the working life above 30-50% than previous edition;
3.High precision, both adding oil and blowing scraps when tapping could help to keep the screw taps clean, which could highly increase the tapping accuracy;
4.Tough and strong screw taps, which means adding oil and blowing sera pts simultaneously to help tapping procedure more smoothly.
5.Save tapping oil When tapping teeth, a little bit of tapping oil blows on the tap like small water droplets, so that the tap maintains a high degree of lubrication, replacing manual brushing or when (stained with oil), oil drips everywhere. This can greatly save tapping oil and keep the environment clean.
6.Reduce labor intensity The operator is only responsible for swinging the nose, aiming at the hole position, pressing the switch to directly attack the teeth, not tapping a tooth, brushing (or rubbing) oil once, blow the tap once with an air gun. The labor intensity is low, and the efficiency is naturally improved.