Upgrade Your Milling Experience: 3 Axis Digital Readout Kit With Magnetic Encoders
By:Admin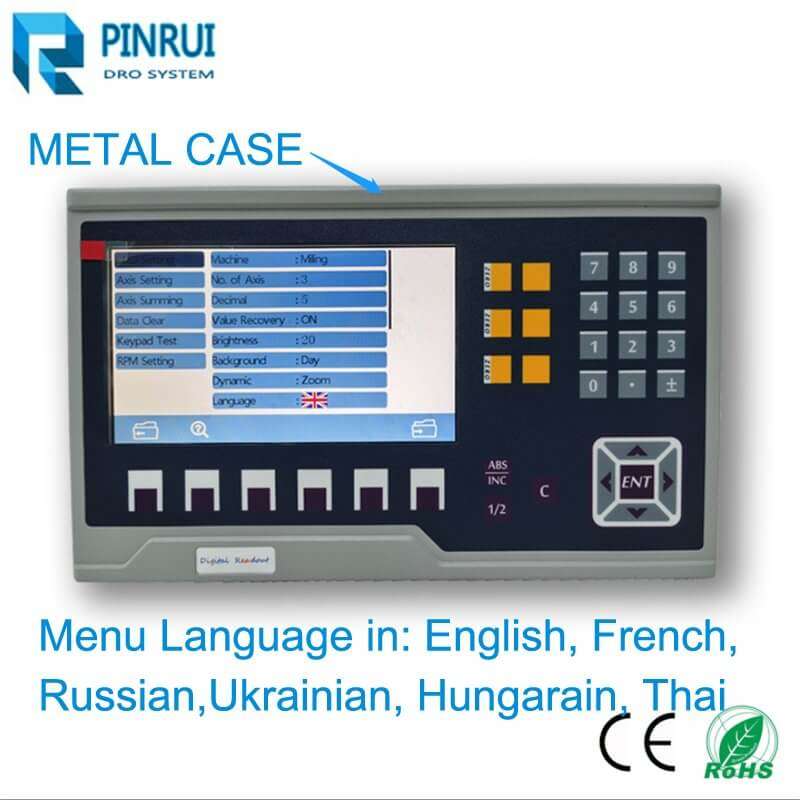 , DRO Kit, Bridgeport Mill, CNC Machined Brackets, Step by Step Installation Guide, Custom-designed, Machine-dro.co.uk.

If you're looking to improve the accuracy and precision of your Bridgeport turret milling machine, then you should definitely consider investing in a Magnetic Digital Readout (DRO) kit. The M-DRO 3 Axis Bridgeport 42 Table Mill DRO Kit, available at machine-dro.co.uk, is the perfect solution for you.

This custom-designed kit comes with CNC machined brackets and a step-by-step, full-color installation guide to assist you with the installation process. It is specifically designed to fit onto the original Bridgeport turret milling machine, ensuring that it operates seamlessly and effectively.

The Magnetic Digital Readout kit offers you a lot of advantages. First and foremost, it helps you to take accurate measurements easily and quickly. The digital readout display shows you the precise position of your tool and workpiece, eliminating the need for guesswork. This also saves you a significant amount of time and effort.

Secondly, the Magnetic Digital Readout is highly versatile, allowing you to switch between different types of measurements quickly and easily. You can switch between inches and millimeters, as well as relative and absolute zero positions. With this kind of flexibility, you can tailor your measurements to suit your specific project requirements.

Thirdly, the Magnetic Digital Readout is highly durable and resistant to wear and tear. It uses magnetic encoders that provide high-resolution measurements, ensuring that your readings are always accurate and dependable. It is a cost-effective way to extend the life of your milling machine and minimize maintenance expenses.

Finally, the Magnetic Digital Readout kit is straightforward to install and use. The full-color installation guide offers detailed instructions, making it easy even for beginners to install the kit. Once installed, you can use it with ease, and the intuitive interface ensures that you can take measurements without any difficulty.

In conclusion, the M-DRO 3 Axis Bridgeport 42 Table Mill DRO Kit is undoubtedly the best Magnetic Digital Readout kit in the market. It is custom-designed, highly versatile, durable, and easy to install and use. Get yours today from machine-dro.co.uk and experience the numerous advantages the kit offers.