18 Step Guide to Building a Homemade Lathe - DIY Project with Plywood and Old Drill
By:Admin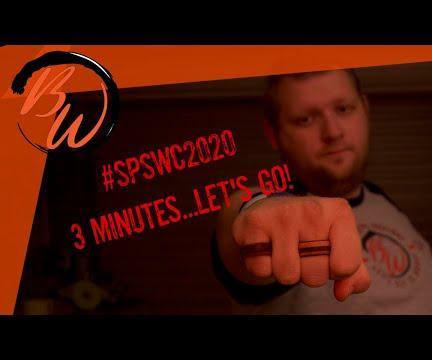 Title: Building a DIY Lathe from an Old Drill: A Budget-Friendly Journey of a Lathing Novice

Introduction:
In the world of woodworking and metalworking, a lathe is an invaluable tool used to shape and cut various materials with precision. However, purchasing a professional-grade lathe can be quite expensive, often costing more than the average person's house. As a lathing novice myself, I decided to embark on a budget-friendly project by creating a lathe from an old drill and offcuts of plywood that were too small for any significant use. In this blog, I will share the step-by-step journey of building a makeshift lathe, including the incorporation of a drill chuck for enhanced functionality.

1. The Inspiration:
Upon realizing the high cost of commercial lathes, the idea of repurposing a drill into a lathe emerged as a potential solution. Inspired by several online tutorials and resources, I decided to take on this challenge and utilize readily available materials within my workshop.

2. Gathering the Materials:
To keep the costs as low as possible, I scoured my workshop for materials that I could repurpose. Offcuts of plywood, which were previously deemed too small for any significant project, caught my attention. Additionally, an old drill that had been sitting unused for years seemed like a perfect base for my DIY lathe.

3. Designing the Framework:
With the materials at hand, I carefully designed a frame using the plywood offcuts. The frame needed to provide necessary stability and support for the drilling process. I ensured that the dimensions of the frame were adequate for the drill to fit securely.

4. Attaching the Drill:
The next step involved securely attaching the drill to the frame. By utilizing screws and brackets, I was able to create a stable platform that held the drill firmly in place. This ensured that the drill functioned as the driving force behind the lathe.

5. Enhancing Stability:
To eliminate any potential wobble during operation, I reinforced the framework by adding additional bracing and supports. Stability is crucial in lathes to ensure precision and accuracy while working on materials.

6. Incorporating the Drill Chuck:
To enhance the functionality of the lathe, I decided to add a drill chuck. The drill chuck provides better grip and control over the workpiece, allowing for more intricate and detailed turning. I carefully installed the chuck onto the drill, transforming it into a versatile lathe.

7. Fine-tuning the Motor Speed:
By manipulating the drill's power settings, I was able to adjust and control the speed at which the lathe would rotate the workpiece. This fine-tuning allowed me to work on different materials with varying densities, ensuring optimal results.

8. Building a Tool Rest:
To support the cutting tools and ensure safety during operation, I constructed a tool rest from scrap metal pieces. The tool rest provided a stable surface for resting the cutting tools, enabling more controlled and precise shaping.

9. Safety Precautions:
Safety is a top priority when working with any power tool. I made sure to wear appropriate protective gear, such as safety goggles and gloves, while operating the makeshift lathe. Additionally, I dedicated a separate workspace for the lathe, free from any distractions or potential hazards.

10. Initial Turning Experiments:
With my DIY lathe ready for action, I began my turning experiments using scrap wooden blocks. The process involved securely fitting the workpiece onto the lathe, positioning the cutting tools, and carefully shaping the material to desired specifications.

11. Practice Makes Perfect:
As a lathing novice, I understood the importance of practice and patience in honing my skills. Through consistent practice, I gradually improved my technique and ability to create more complex and aesthetically pleasing shapes.

Conclusion:
Building a lathe from an old drill and offcuts of plywood proved to be a cost-effective solution for me as a lathing novice. By repurposing available materials and incorporating a drill chuck, I was able to create a functional and versatile lathe for my woodworking projects. While this DIY approach may not offer the same level of precision and features as professional-grade lathes, it serves as an excellent starting point for those looking to explore the world of lathe work without breaking the bank. With determination and dedication, anyone can embark on their own lathing journey and unlock the potential to bring their creative ideas to life.